Payment Plan Options
At Lil Kickers, our goal is to make providing an enriching, fun soccer experience accessible for all families.

With payment plans starting at $100 down, we're committed to making Lil' Kickers & Skills Institute accessible to children across all our communities. Our goal is to provide an enriching, active, and fun soccer experience that any child can benefit from.
Parents pay just $100 down (plus annual membership fee, if applicable) and the remaining balance is split between two easy payments throughout the session. There is no additional fee for setting up a payment plan, only pay for the classes you register for! Customers can pay off their account balance at any time online or over the phone.
Understanding Our Paym
ent Plan
In addition to your $100 deposit at registration, here is how it works:
Payment Dates – At registration, you can view your payment dates which are evenly spaced throughout the session. See our payment schedule below.
First Payment – Your $100 deposit is due at signup to reserve your spot. This counts as your first payment. (For new customers or those returning after 1+ years, pay the $100 deposit plus any annual membership fee)
Remaining Balance – Your remaining balance after the deposit will be divided into payment(s) on the payment date(s) presented during online registration. If you register after the first payment date has passed, the remaining balance will be charged on the second scheduled payment date. You will be able to view all payments & dates at online checkout before opting into a payment plan.
Automatic Payments – Payments are processed automatically on the scheduled dates. We cannot cancel or postpone a payment after those dates.
Declined Payments – If your payment declines, your account will be re-charged each day until received.
Payment Help – Things come up, we understand. Please contact us at least 48 hours before your next payment if you need assistance.
We're happy to explain our payment plan process and help make paying for classes easy! Please reach out with any other questions at [email protected].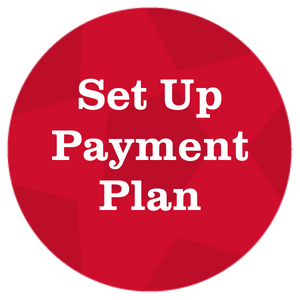 How to Set Up Payment Plans
Set up a payment plan over the phone or online. To set up a payment plan online follow the instructions below:
Register online – Select your preferred location, class type and time. You will need to create an account or log in to an existing account.
Add class to shopping cart – When you add your selected class to your shopping cart, you will reach the "Select Payment Option" section.
Choose payment plan – You will have the choice to pay in full or set up a payment plan. You can view what is due now and future payment dates.
Select payment plan – After choosing the payment plan option, select "Continue to Checkout" or add another registration if needed.
Review order – On the final checkout page, review your total and the payment due now. If registering after the session has begun, the system will prorate the cost.
Pay deposit – For new customers or those returning after 1+ years, pay the $100 deposit plus any annual membership fee. Existing members pay the prorated amount.
Finish checkout – Enter payment information for the amount due today to complete checkout and set up the payment plan.
Manage payments – Login to your account to view upcoming payments and update payment information as needed.
Please contact us at (877) 545-5457 or [email protected] if you have any questions about our payment plans. We're happy to help get you set up!

Fall 2024 Payment Plan
Payment Dates & Pricing
| Payment Due | Total Due |
| --- | --- |
| Due at Checkout | $100 (plus annual membership fee if applicable) |
| Friday, Sept. 15th | 50% of Remaining Balance |
| Friday, Oct. 13th | Remaining Balance |
Sample Payment Plan
12 Weeks of Lil' Kickers Weekend Classes
| | |
| --- | --- |
| Deposit | $100 (plus annual membership fee if applicable) |
| Payment 1 | $110.50 |
| Payment 2 | $110.50 |
| Total Paid | $321.00 |
Fun Starts Here – Benefits Last a Lifetime
Step onto the field during any Lil' Kickers class and you will find it transformed into a world created just for your child. Our well trained coaches will thrill your child with 50 minutes of highly creative, high energy and age-appropriate activities that serve as a great introduction to soccer, and help children master developmental milestones, appropriate for their age.